Our History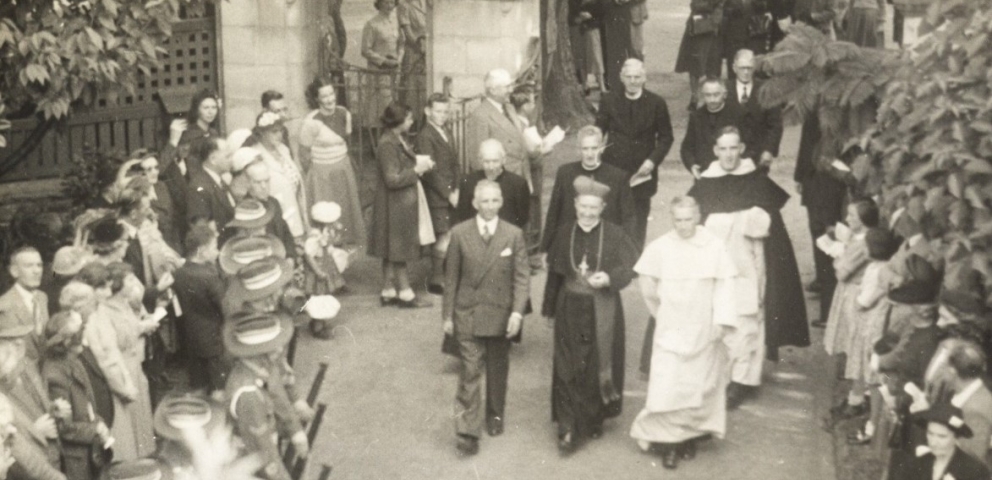 The Christian Brothers commenced St Edmund's School for blind boys in February 1951 on the invitation of the then Archbishop of Sydney, Cardinal Gilroy and the Society of St Vincent de Paul.
A two-storey home, set on spacious grounds in the beautiful garden suburb of Wahroonga was purchased for 11,750 pounds. The top floor of the house became dormitory accommodation for students, rooms for the Brothers and a chapel. The lower floor was used as classrooms, dining and recreation rooms, a kitchen and a lounge. There was a double-door garage and an outhouse with laundry, storage, coal and tool rooms. The School began with an enrolment of nine students. In the early years, boys attended St Edmund's from Brisbane and Melbourne, as well as from Sydney and New South Wales country areas.
Over the years the College's enrolment has broadened to include students, both male and female, who have sensory impairments other than vision, as well as students with other special needs including intellectual disability in the mild to moderate range and autism. The basic philosophy is focused on meeting the individual needs of each student, helping them to develop skills that enable them to take their rightful place in society.
In 2015 St Edmund's changed its name from St Edmund's School to St Edmund's College and now has an enrolment of 120 students.